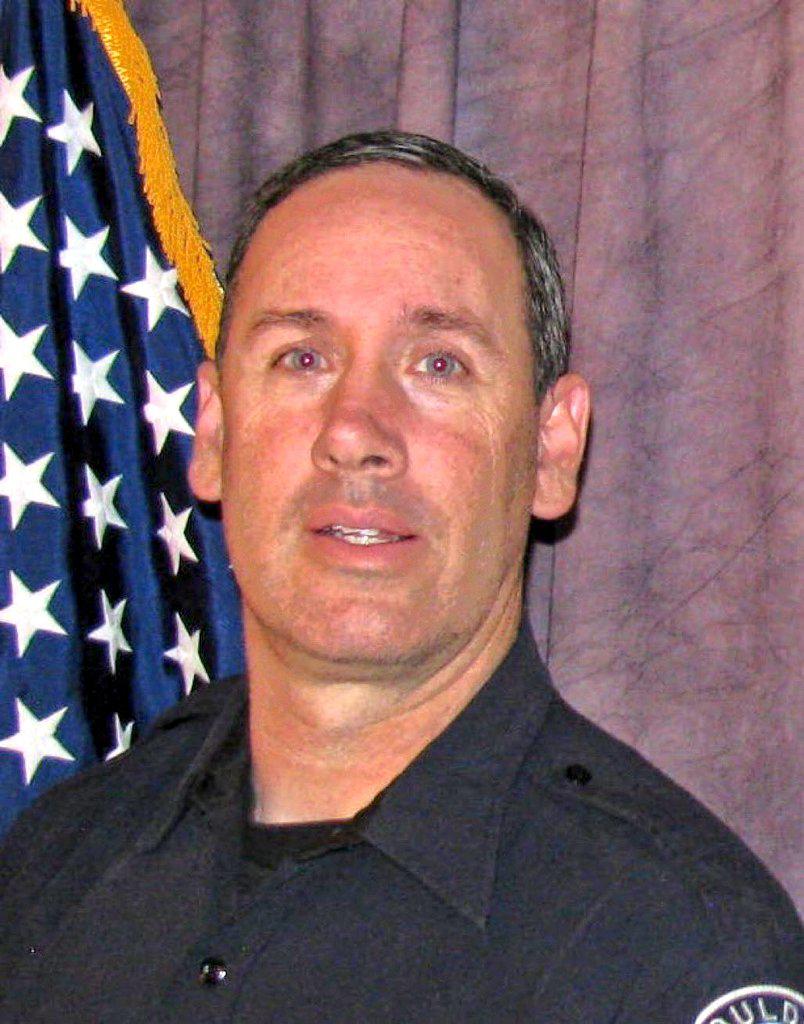 *The following was written by Father Joseph Greenwell of Immaculate Conception Church and St. Thomas Aquinas Summer Camp
Officer Eric Talley has spiritual ties to Immaculate Conception, St. Therese, and to the St. Thomas Aquinas Summer Cam. Officer Talley is the son-in-law of Mr. and Mrs. Michael Laurenzano of Indiana. He has assisted at the Boys' Camp for the last several years. He first came by himself to check out the Summer Camp. The second year he brought his oldest son, Aaron. His third year he brought two of his sons, Aaron and Stephen. His fourth year, he brought three sons, Aaron, Stephen and Paul.
Eric was a tremendous boon to the Summer Camp. He was helpful, cheerful, vigilant, and a most devout example to the young and old alike. Officer Talley expressed an interest in attending Holy Week Ceremonies at St. Therese in Parma. He assisted with the ceremonies for a few years and a week before his death, he was in discussion about attending this year.
On Monday, March 22, the call went out that there had been a shooting at the King Sooper grocery in Boulder, Colorado. Officer Talley was the first of the officers to arrive at the store and confront the shooter. He could have waited for backup, but he knew that every second more lives were in danger of being lost. Officer Talley ran in where brave men dare not go. He was a man filled with love, which he daily exhibited to the boys at camp, and to the world on March 22, 2021. We remember the words of Our Lord, "Greater love hath no man than he who lays down his life for another." I believe God has a special place in heaven for good police officers.
I said to Father Jenkins, "Officer Talley is probably the most well-known police officer in America at this time." Fr. Jenkins responded, "Yes, and probably the most loved police officer in America at this time." Many of the counselors grieve at his loss, suffering the loss of a true and quality friend. He will be missed not only because of his tireless energy, but especially for his righteous behavior. At the summer camp we try to surround our boys with men of virtue. Eric filled the need and much more. Father Jenkins and I will be offering Gregorian Masses for one whom we are honored to call a dear friend. We will also be dedicating our new camp staff residence in honor of Officer Talley.

Officer Eric Talley leaves behind his wife and seven children from about 21 to four years of age. Please remember his dear family in your prayers. As by one man, sin entered into the world, so on March 22, one man caused imaginable sorrow to so many. But it is ultimately Eric Talley's blessed Savior Who called him to Himself. — Fr. Joseph Greenwell